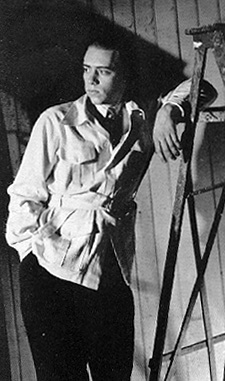 A Chicago native, Fons Ianelli took up photography at the age of twenty-one and in 1940 set up his own studio.

In late 1941, he joined Edward Steichen and became part of the group that chronicled Navy operations in the Pacific during World War II.

He was a leading freelance photojournalist following the war, with his pictures regularly appearing in Life, Fortune and the Saturday Evening Post.

Fons Ianelli became a film maker in the 1950's, making use of compact cameras and sound equipment (some of his own invention) suited to the documentary style he favored.

Fons Ianelli was the son of Alfonso Ianelli, a noted sculptor, painter,product designer and associate of Frank Loyd Wright.

(The curator thanks Chicago cultural historian Tim Samuelson for providing details on the Ianellis).