Ding Dong School Films

From the Collection of Frances Horwich ("Miss Frances")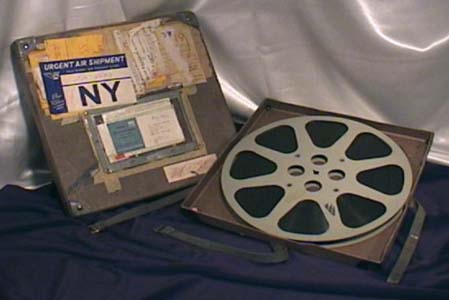 Above: A kinescope recording of one of the "Ding Dong School" broadcasts. Frances Horwich apparently retained rebroadcast rights for many of her programs. A number of "Ding Dong School" episodes were in her possession at the time of her death. Kinescope recordings (films made by aiming a motion picture camera at a television monitor) were the only means of recording a broadcast prior to the implementation of video tape.
Comments or suggestions? click here to send them to Rich Samuels
Created by Rich Samuels (e-mail to rich@richsamuels.com)