More "Ding Dong School" Awards

From the Collection of Frances Horwich ("Miss Frances")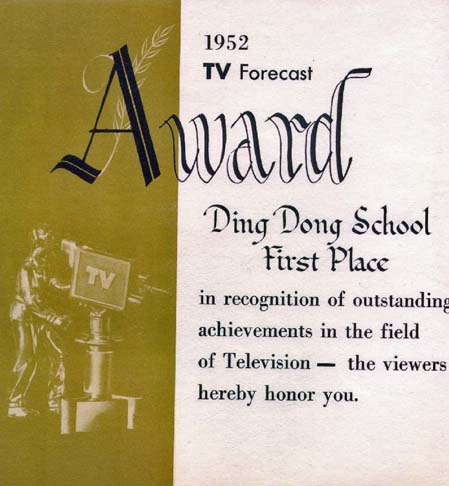 Above: The "TV Forecast" 1952 award presented to Frances Horwich. ("TV Forecast" was a precursor of "TV Guide").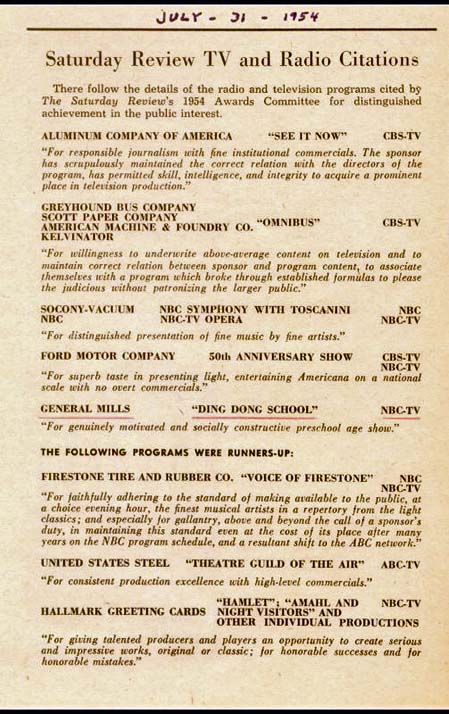 Above: The 1954 "Saturday Review" television and radio citations. Frances Horwich was in good company: the other programs ("Omnibus", "See it Now", and the Ford Motor Company's 50th anniversary broadcast) are universally acknowledged as television classics.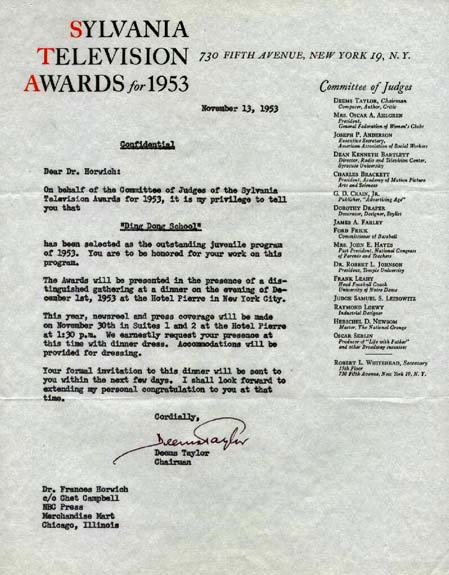 Above: A letter, signed by critic Deems Taylor, informing Frances Horwich that "Ding Dong School" would be named the "outstanding juvenile program" of 1953. "Ding Dong School" had been on the air slightly more than a year.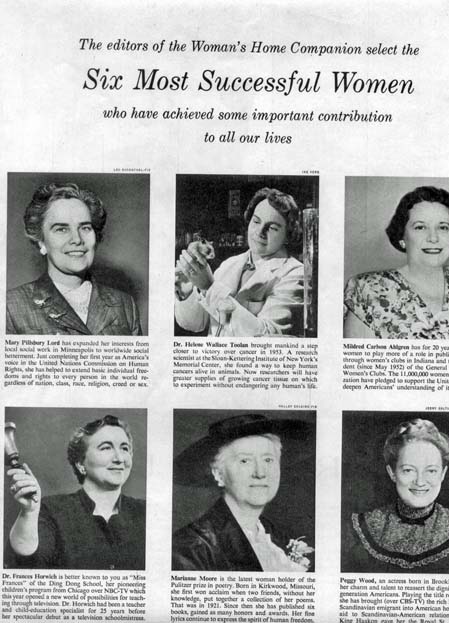 Above: "Woman's Home Companion" magazine recognizes Frances Horwich as one of America's "six most successful women". The date of this award is not known.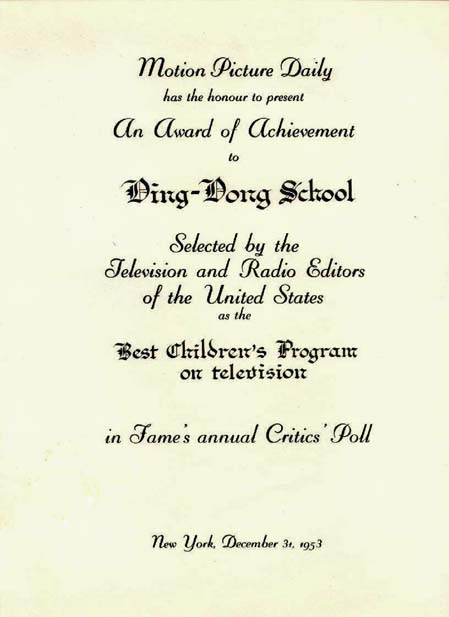 Above: The 1953 critics' award for "best children's program on television" presented to Frances Horwich by "Motion Picture Daily".
Comments or suggestions? click here to send them to Rich Samuels
Created by Rich Samuels (e-mail to rich@richsamuels.com)