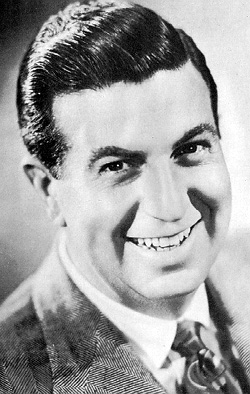 Breakfast Club listeners for 20 years have accepted Don McNeill as one of the family, because he is a family man.

His devotion to his wife Kay, their three boys and his parents and sister Agnes is well-known.

When Don was born in Galena, Ill., December 23, 1907, his father, Harry McNeill, was a mining engineer. Two years later the family moved to Sheboygan, Wis., where Don's father joined his father---Thomas McNeill---in the furniture manufacturing business.
Don grew through grade school and high school in Sheboygan, winning the nickname, "Daddy Long Legs." He learned to hunt and fish with his father and grandfather; acquired the knack for writing, cartooning and story-telling.